La Tête, Düsseldorf
Handelsblatt Media Group
With "La Tête", caspar. built a future-oriented office building for the modern media world in the trendy Pempelfort district. Behind the "barcode façade" with integrated megascreen is, among other things, the headquarters of the Handelsblatt Media Group, for which two_space + product developed a customised interior concept. The result is an architectural highlight that embodies a lively social media channel in equal measure.



Products: GROHE Blue Professional & GROHE Red Mono
Country: Germany
Location: Düsseldorf
Area Size: around 37.000 qm
Developer: Aurelis Real Estate Service GmbH
Architect: caspar.
Construction date: 2018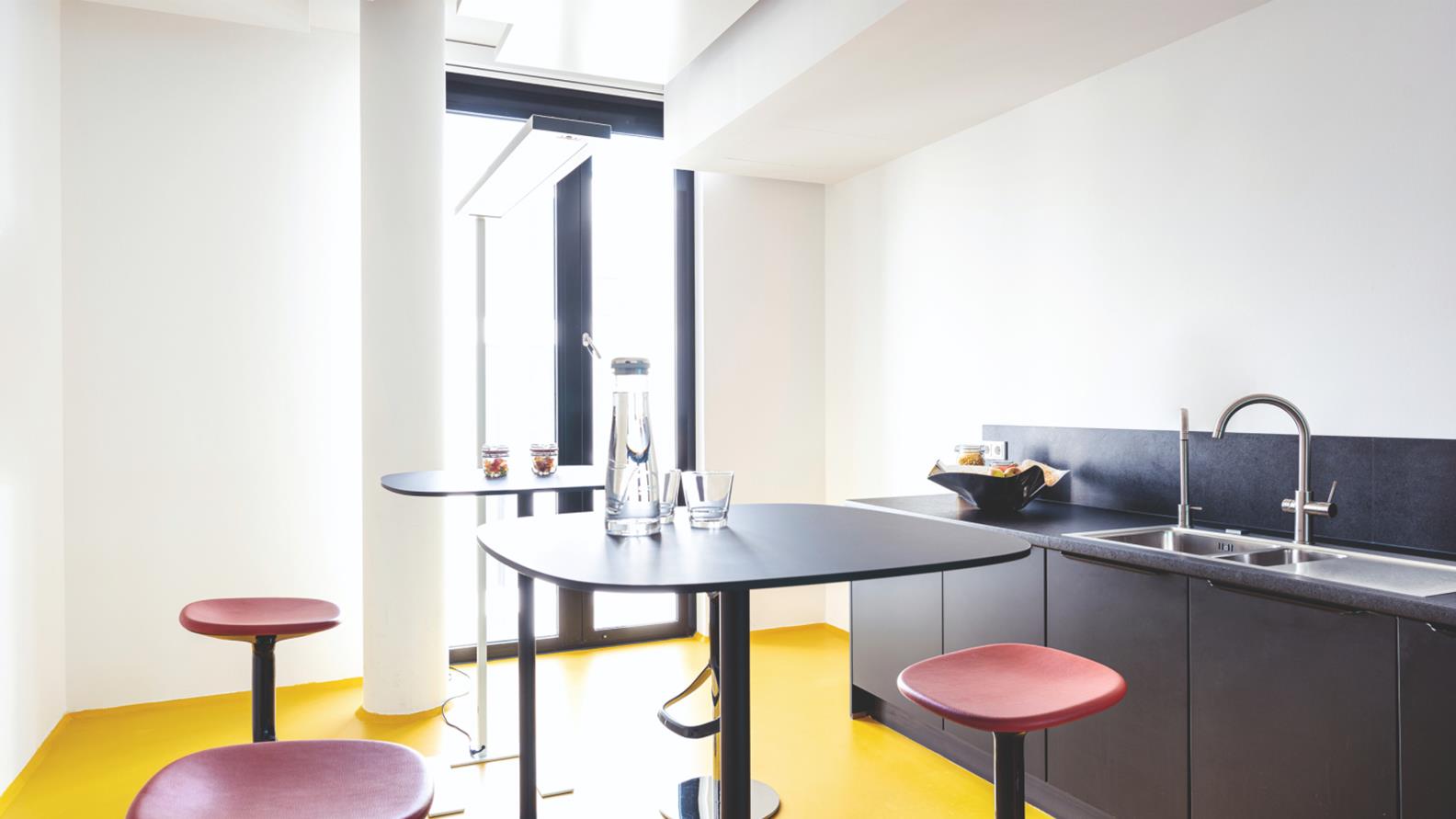 Photos in order of appearance:
1. Nicole Zimmermann Fotodesign, 2. Clean Fotostudio, 3. caspar._HGEsch, 4.&5.

Nicole Zimmermann Fotodesign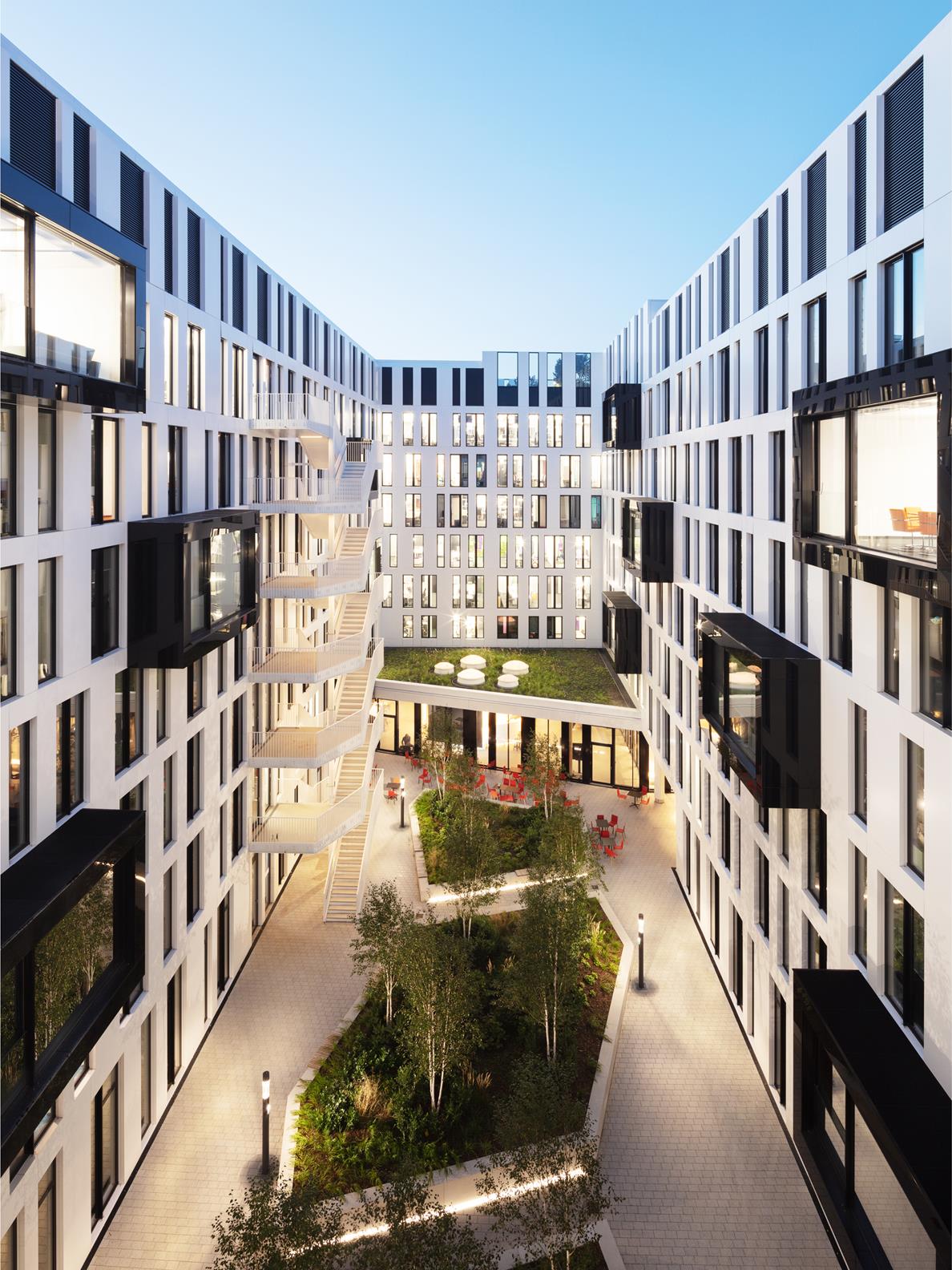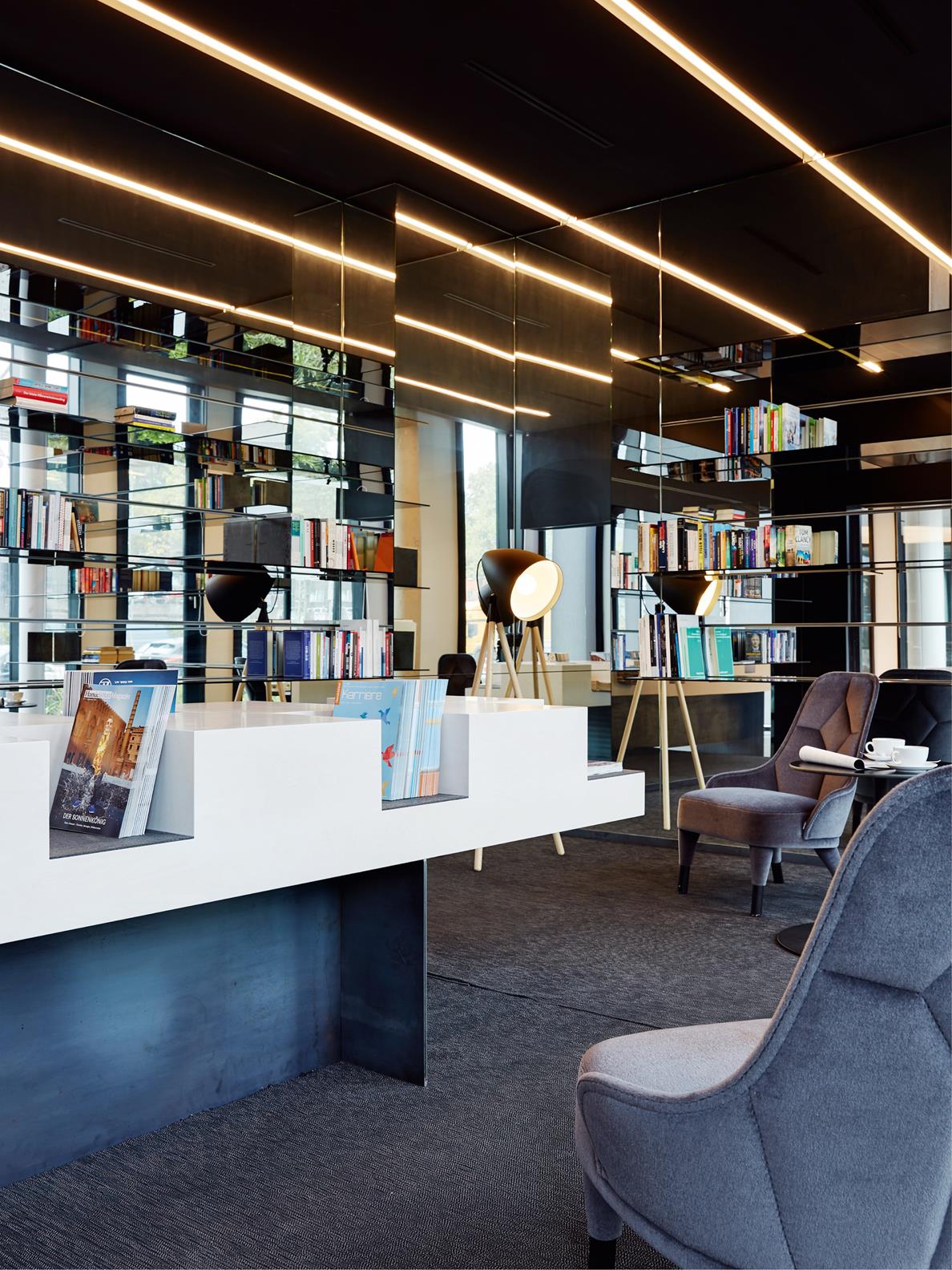 CLEAR FORMAL LANGUAGE
ACCESSIBILITY AND CLARITY DETERMINE THE DESIGN
The media house is conceived as a play of volumes and spaces for different office typologies. Six full storeys, a staggered storey and two basement levels offer options for open spaces, individual, two-person and group rooms as well as combined solutions. "Our intention was to also include the outdoor spaces," Caspar Schmitz-Morkramer continues. Among other things, he is aiming at the "Skygarden", which covers more than 600 square metres and is intended for all employees and for events. The atrium and the "Town Hall" for events mark other publicly accessible areas of the building. It is not only content that is becoming more and more "social", but also editorial offices and publishing houses themselves are increasingly opening up to public life through corresponding offers. According to Schmitz-Morkramer, for modern media houses it is therefore all about accessibility and a positive self-evidence at a high-end level. A clear language of form is decisive for this: A simple rectangle is a floor plan that everyone understands: there are two long and two short sides, and the staircases are located in the inner corners. This simplicity gives "La Tête" the necessary freedom to react to new digital formats in terms of design. Another decisive factor for the architects was a "multi-tenant-capable" building structure, so that "La Tête" now also accommodates other creative companies such as the Havas agency in addition to its main tenant.
EXCEPTIONAL DESIGN
EXPRESSION OF THE CORPORATE VALUES
At the Handelsblatt Media Group headquarters, five brand values are expressed, among others, through the interior design: excellence, independence, power, clarity and innovation.
Discover more reference projects