Cabin Spacey Minimal House
After about three and a half years of brainstorming and project development, CABIN SPACEY presented its first minimal house at the Tech Open Air in Berlin in June 2018 - manufactured in the factory of the Allgäu-based timber builder VARIAHOME Manufaktur. For the team around Andreas Rauch and Simon Becker, the step from start-up with crowdfunding to self-financed provider of minimal houses is now on the agenda. In the long term, the founders aim to rent out their own cabins. The biggest hurdle: acquiring suitable leased land in the city.
The Berlin-based company CABIN SPACEY was founded in April 2016 by the two architects Simon Becker and Andreas Rauch - the team has now grown to six people. CABIN SPACEY does not operate in the sense of a classic architecture firm, but has set itself the sole goal of developing and marketing a minimal house ("cabin"). The young foundation was preceded by a phase of conceptualisation and planning that went back further. Simon Becker, who after studying architecture at the HCU Hamburg and the TU Berlin was intensively involved in entrepreneurship, marketing and finance, found a founding partner with experience in construction in Andreas Rauch, who after graduating from the TU Berlin had worked in various Berlin architectural offices, including roedig.schop architekten. Already in the founding year, they were awarded the smart urban pioneers award for their minimal house and conducted a successful crowdfunding campaign.
CLEVER EQUIPMENT FOR FLEXIBLE LIVING
When, as in CABIN SPACEY, the use of every centimetre counts, multifunctional solutions are in demand. That's why the architects opted for the GROHE Red water system to equip the kitchen. In addition to normal tap water, it also supplies filtered, boiling hot water directly from the tap. This not only makes it quick and easy to prepare a cup of tea or broth, but also frees up valuable countertop space.
Products: GROHE Red Duo
Area Size: 25 – 30 m²
Developer: CABIN SPACEY GmbH, Andreas Rauch, Simon Becker
Architect: CABIN SPACEY GmbH, Andreas Rauch, Simon Becker
Contruction year: 2018



Photos by: Werner Huthmacher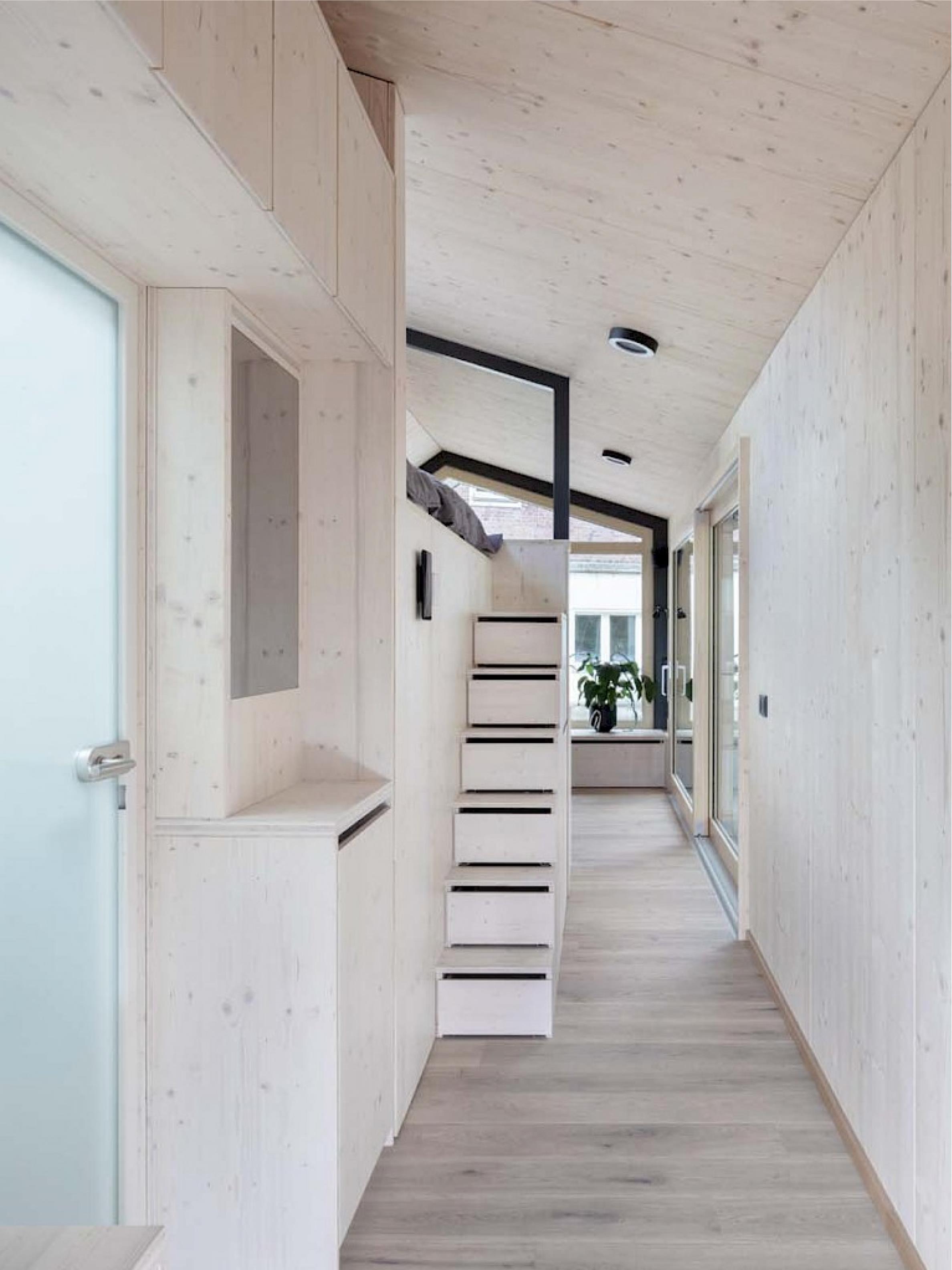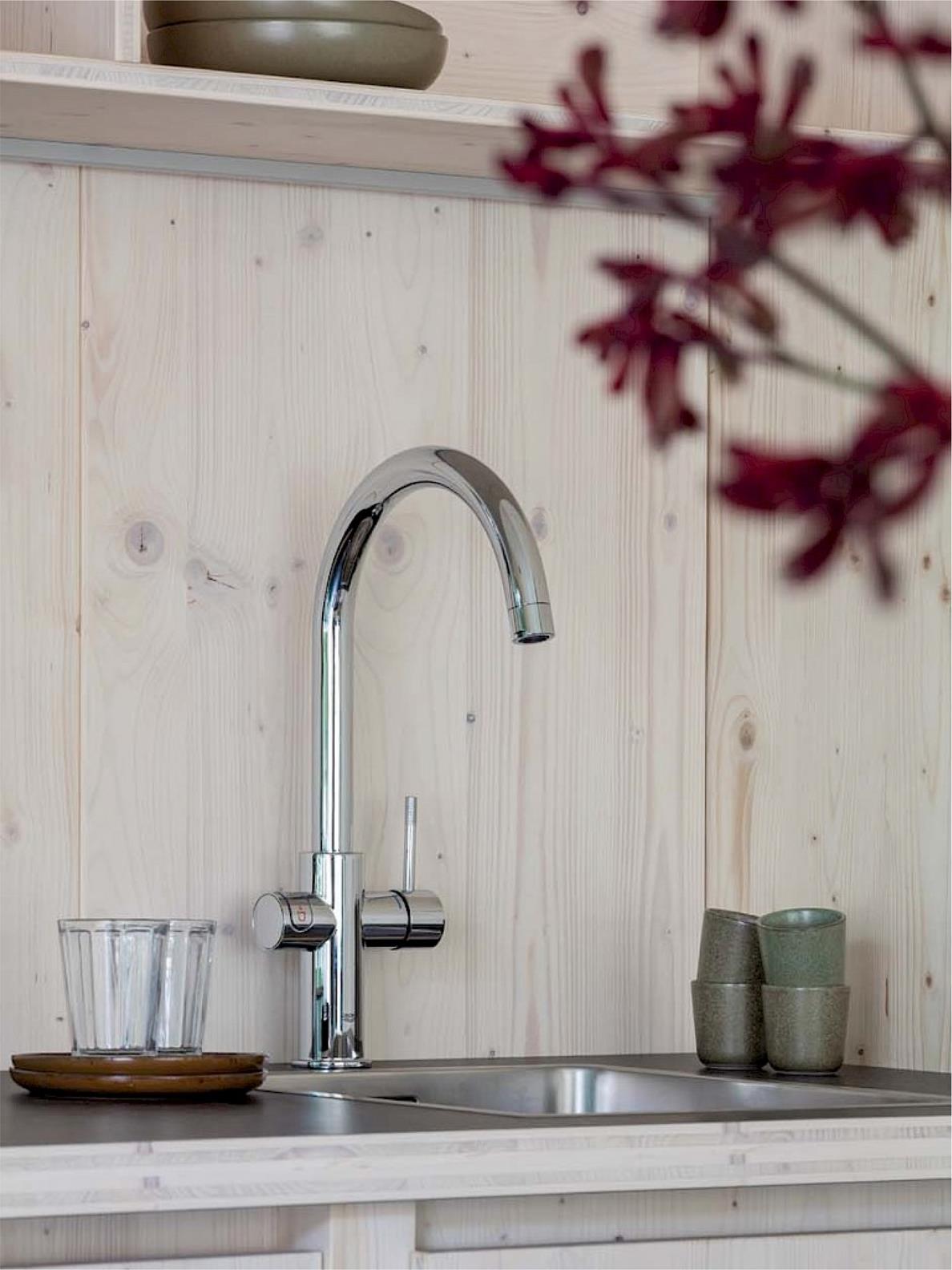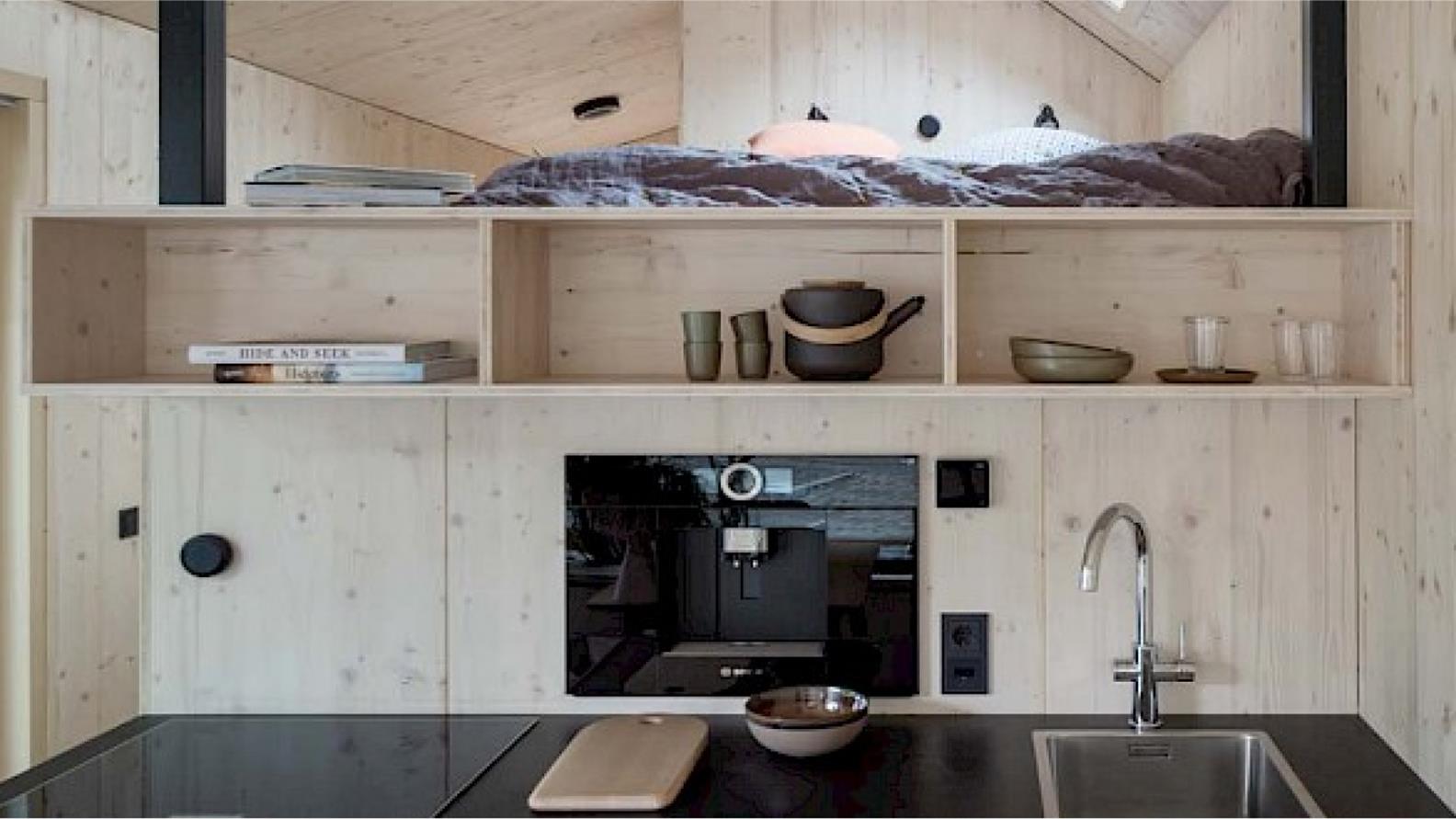 Discover more reference projects