GROHE Watersystems AR (augmented reality) app
Your virtual installation assistant
The GROHE Watersystems AR app is your tool to virtually install a GROHE watersystem in your kitchen.
Scan the kitchen area with your smartphone camera and place a GROHE Blue or GROHE Red watersystem or even a new kitchen sink virtually in your kitchen.
Download App for iOS
Download App for Android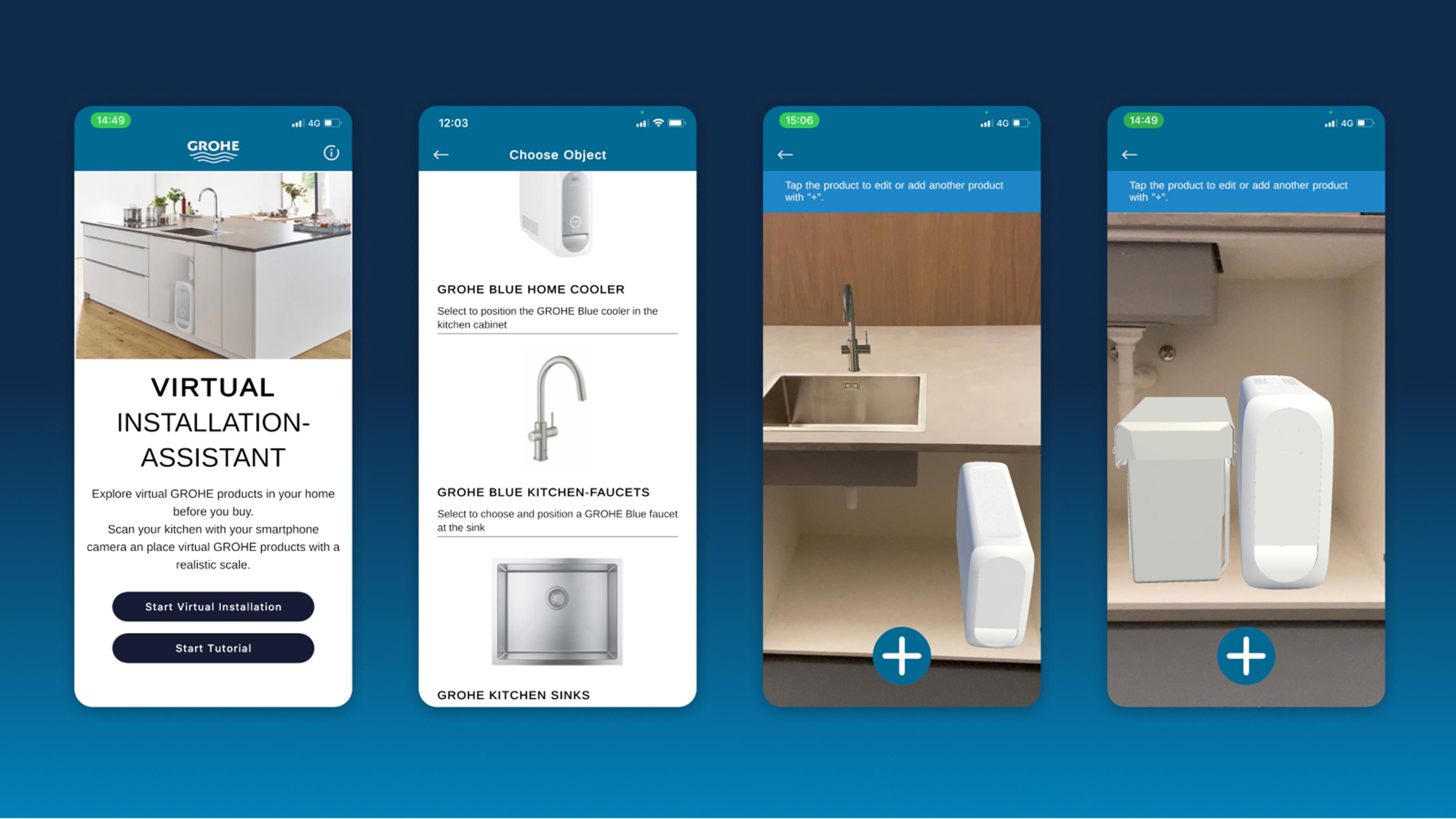 On the start screen, you can start the virtual installation of the included Watersystems products with a single click or complete the tutorial with more information on how to use the app.