GROHE Watersystems app
Control your GROHE Blue Home or Blue Professional watersystem via your smartphone.
The GROHE Watersystems App will not only help you during the configuration of your watersystem appliance, but will let you know when the filter or CO2 bottle will need replacing.
If a replacement is needed, you will receive notifications and you can re-order the replacement items directly through the app.

Within this app, you can also set up favourites for pouring water in a predefined amount and sparkling grade.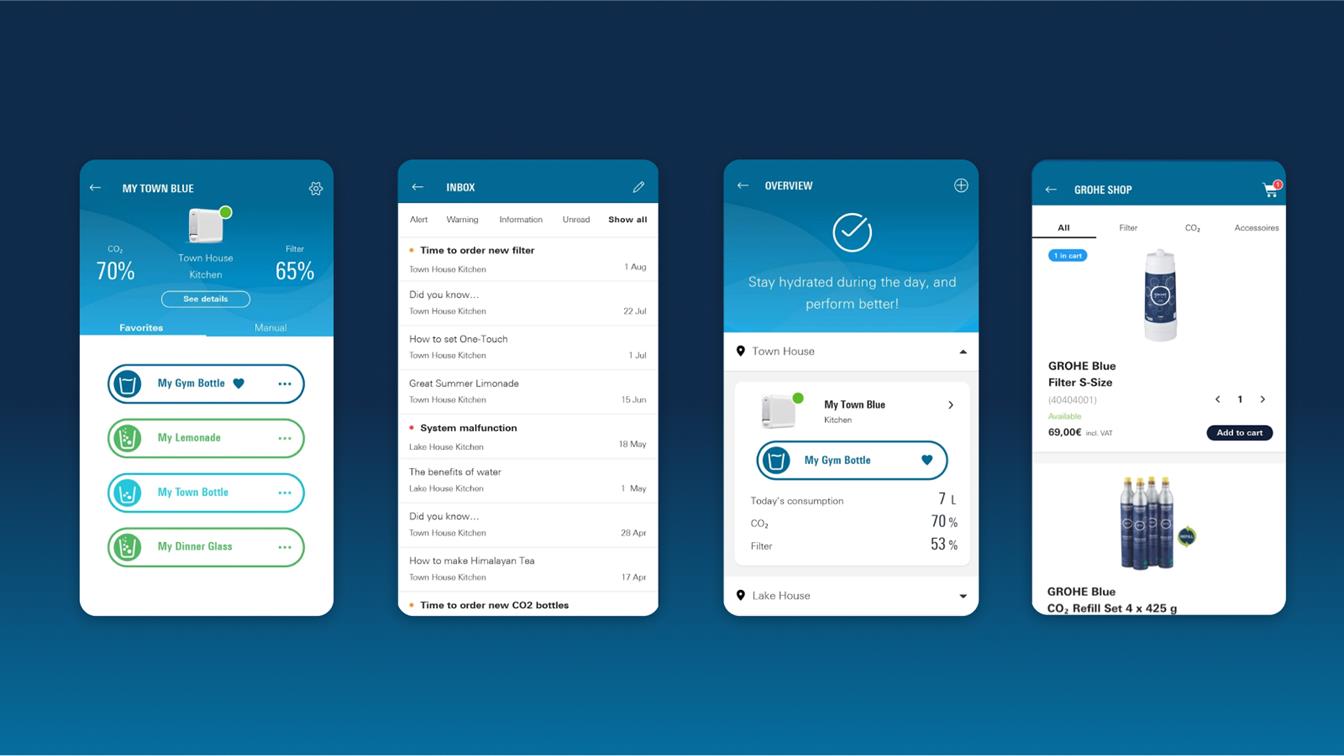 How connect GROHE watersystem
1. Use your existing watersystem account or create new account to connect and manage your GROHE watersystems with the app.

2. On the next step select type of your GROHE watersystem

3. Name the watersystem to be installed in the app and assign it to a location.

4. For optimal use of the app, select the type of filter. The tutorial guides you through the entire installation process of your GROHE Watersystem.

5. Your GROHE watersystem is now connected to the app: on the home screen you have an overview of your devices.