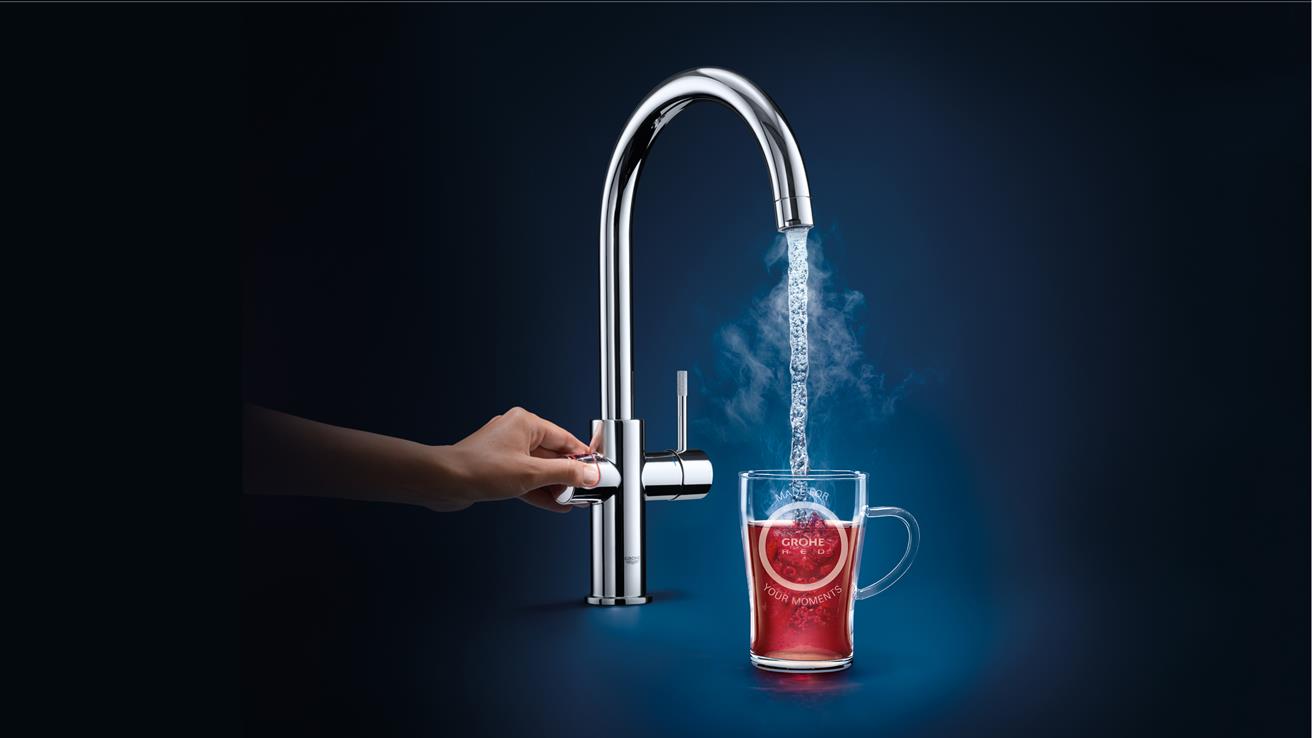 GROHE RED
99° C boiling water

Filtered water
99˚ Kettle-hot water straight from your kitchen tap
Never wait for the kettle to boil again. With the innovative GROHE Red system you can fill anything, from a mug to a large pot, with kettle-hot water in an instant.
With GROHE Red you still have your standard kitchen mixer, but separate push buttons provide kettle-hot water on tap.
Ways to use. Made for your moments with GROHE Red.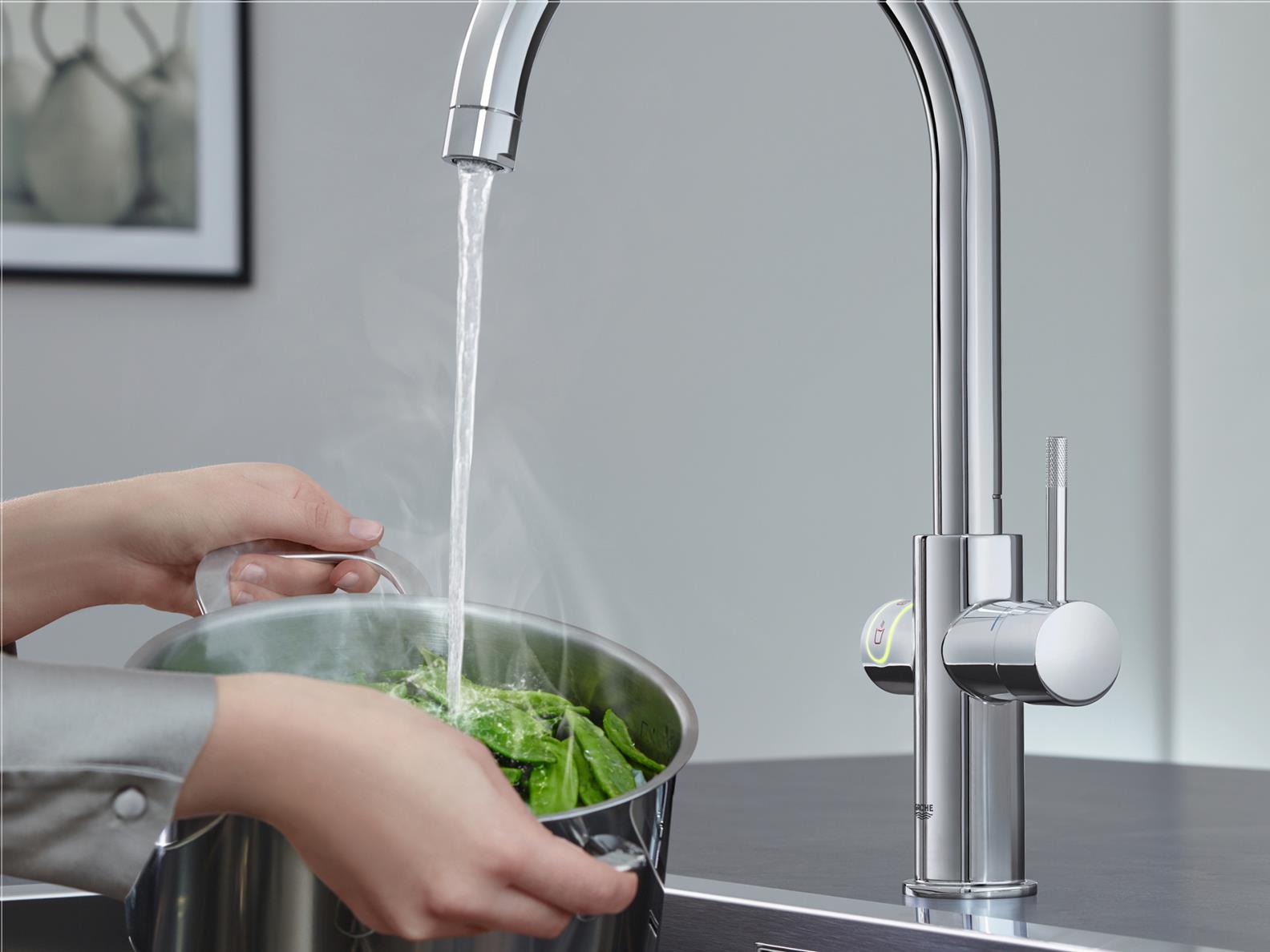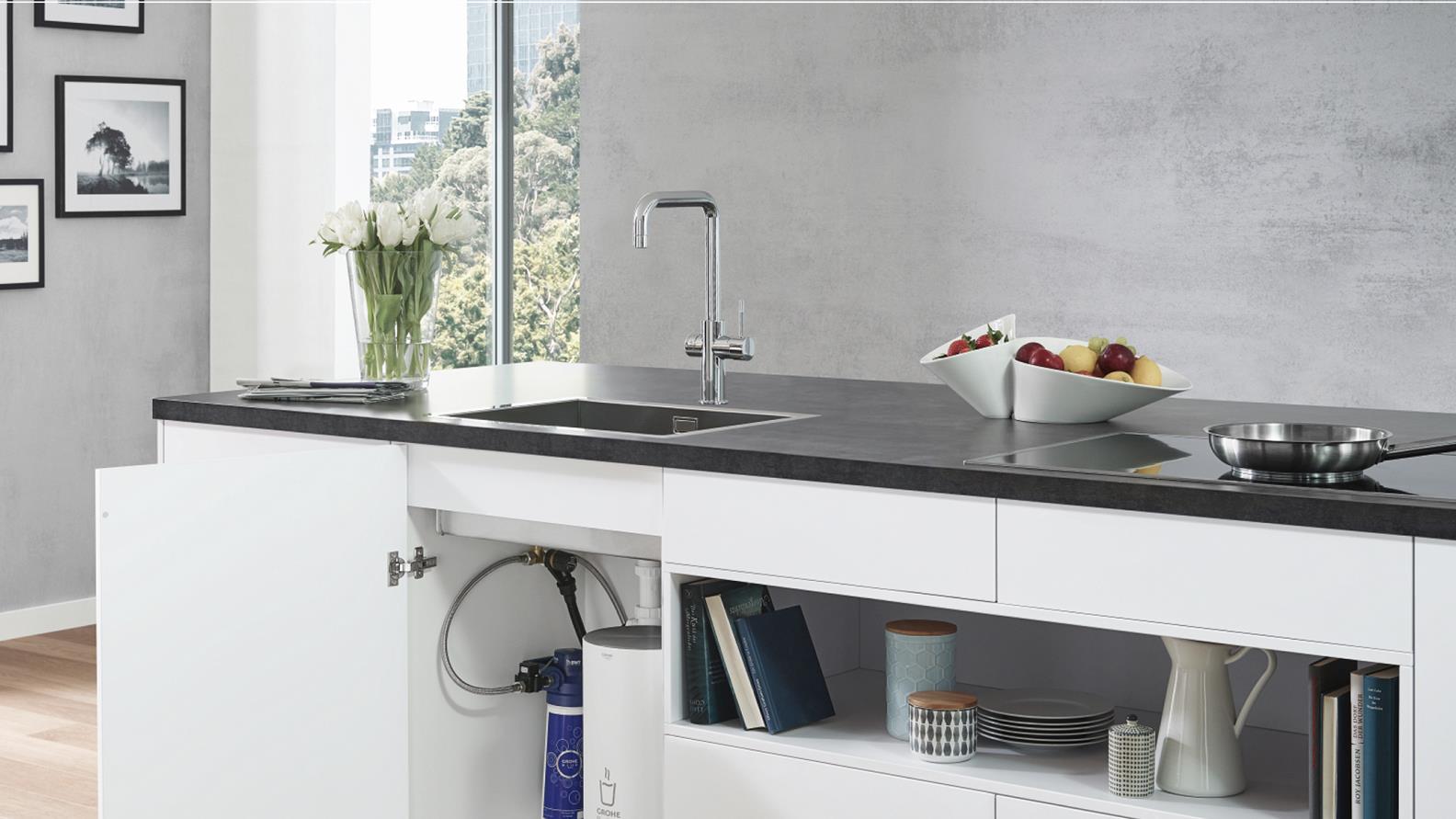 FAQ about GROHE Red
You can choose according to your demand for boiling water. Both boilers are suitable for use in a private home. The M-size boiler delivers 3 litres, the L-size boiler delivers 5.5 litres of kettle hot water.
For office kitchens we recommend the use of the L-size boile

Both boilers have a diameter of 21cm. The M-size boiler has a height of 37cm while the L-size boiler has a height of 49cm.

No. Our taps have a fail-proof child lock and safety function that eliminates all danger of scalding. The 2-step touch activation to activate the flow of kettle hot water cannot be operated by children. Our child lock feature has been certified by SGS-TÜV in Germany.

Depending on the water inlet temperature, the heating time for the M-size boiler is 15 – 20 minutes while the heating time for the L-size boiler is 20 – 30 minutes.

To protect the boiler from limescale, GROHE recommends the use of a filter. If the water hardness exceeds 10 degrees, the use of the filter is vital to guarantee that the boiler will have a long lifetime. The filter set is part of each GROHE Red set.

GROHE watersystems are designed to only be connected to the mains water supply.

All FAQs about GROHE Red
Installation, Maintenance & Downloads